If performed correctly, CPR greatly increases a victim's chances of survival. Photo: Collected
">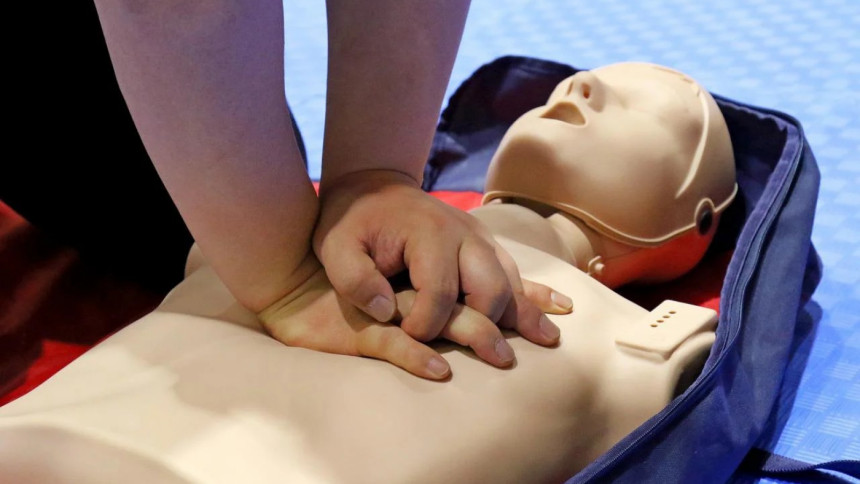 If performed correctly, CPR greatly increases a victim's chances of survival. Photo: Collected
CPR stands for cardiopulmonary resuscitation. This is a life-saving emergency first aid procedure performed to maintain the victim's brain function until further medical assistance is available. CPR is performed on people who are unresponsive and not breathing. If done correctly, it greatly increases the victim's chances of survival. If one takes CPR training, it might be the only factor that will save someone's life one day.
Imagine a scenario where you are going through your day or are about to start one and, out of nowhere, someone near you collapses with no sign of breathing. Such scenarios can happen at bus stations, at your place of work or even at home. What can we really do in such a serious event?
More importantly, do you know that performing first aid in the next few minutes could be the difference between life and death? There's a good chance the victim suffered a cardiac arrest. However, the person can be revived or stabilized if you act quickly and perform CPR on them.
Believe it or not, any average Joe can do amazing things when they gain the skills, confidence, and courage to step in and help a stranger in need!
Here are the top 5 reasons to learn CPR
Photo: Collected
">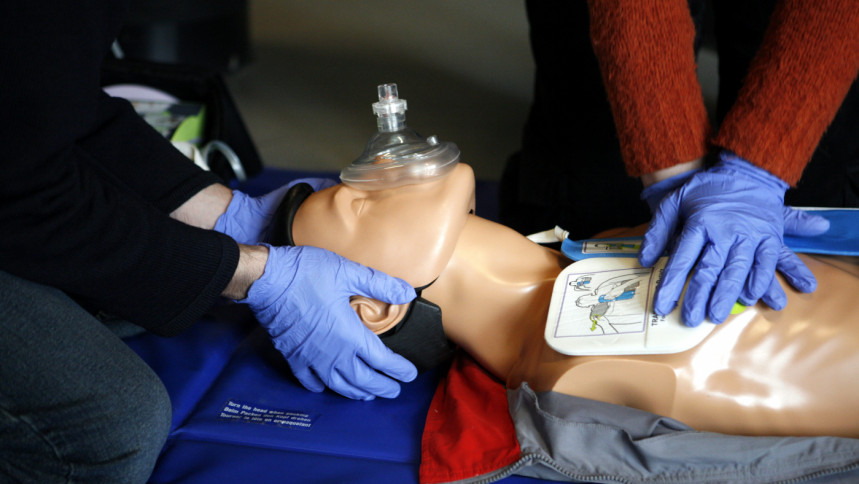 Photo: Collected
CPR saves life
Sudden Cardiac Arrest (SCA) victims should be treated immediately after becoming unconscious. Performing CPR can double or triple their chances of survival.
For all the latest news, follow the Daily Star's Google News channel.
CPR protects against brain death
The heart stops pumping blood to the brain and other vital organs during cardiac arrest. With a decrease in blood flow to the brain, the victim falls unconscious. Without good blood flow, the brain can suffer damage in as little as three minutes. CPR helps maintain blood circulation and can help minimize damage to the victim.
Anyone can learn CPR to make their home and workplace safer.
To learn CPR, there are tons of inexpensive ways to learn it. Anyone can learn to become a lifeline.
How to do
Photo: Collected
">
Photo: Collected
Step 1. Call 999
First, check your surroundings to ensure your safety and that of the victim. Then check to see if the person responds by patting them on the shoulder and shouting, "Are you okay? If they don't respond, call 999 or ask a bystander to call 999 before performing CPR.
Step 2. Lay the victim on their back and open or clear their airway

After carefully placing the victim on their back, kneel beside their chest. Tilt your head back slightly, lifting your chin. Open his mouth, check for obstructions, and clean it out, such as food, vomit, or tongue.
Step 3. Check breathing
Place your ear next to the person's mouth and listen for only 10 seconds. If the victim is not breathing or you hear only occasional gasps, begin CPR.
Use the following steps to perform CPR:
Step 4. Perform 30 chest compressions
Place one of your hands over the other and clasp them together. With the heels of the hands and the elbows straight, push hard and fast into the center of the chest, slightly below the nipples.
Push at least 2 inches deep. Compress their chest at a rate of at least 100 times per minute. Let the chest rise fully between compressions. For a good rhythm, perform a chest compression while saying "one Mississippi," "two Mississippi," and so on.
Step 5. Perform two artificial breaths
Make sure his mouth is clear, tilt his head back slightly and lift his chin. Pinch his nose, place your mouth fully over his, and blow out his chest. If his chest does not rise on the first breath, bow his head again. If the chest still does not rise with a second breath, the person could choke.
Step 6. Repeat
Repeat the cycle of 30 chest compressions and two breaths until the person begins to breathe or help arrives.